information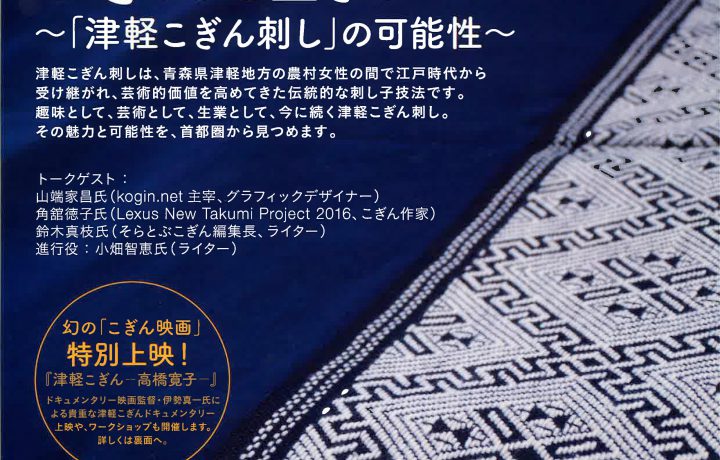 「こぎん刺しワークショップ」は、満席になったとのことです。 …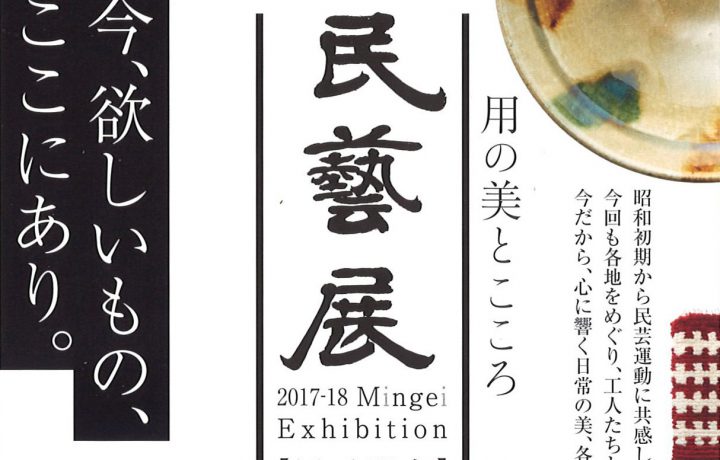 用の美とこころ「民藝展」にて展示即売をいたします。 ◆日本橋…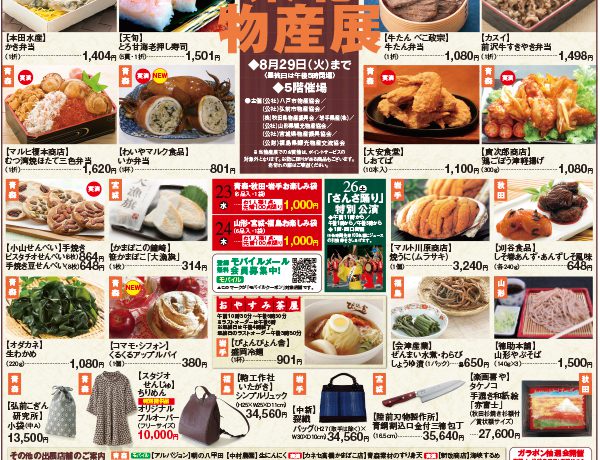 川越丸広「東北物産展」に出展します。 ◆8月23日~29日

◆Origin◆
During the Edo period, the Tsugaru farmers were not allowed to wear other than hemp clothing.
In order to overcome Tsugaru's harsh and long winter comfortably, for the purpose of keeping the moistures and reinforcement of the clothes. Then people started to apply patterns with cotton thread, and eventually "Tsugaru Kogin-Sashi" was born.
Developed mainly in Hirosaki with a technique to pierce with odd count of eyes of cloth 1, 3, 5, 7,.,.
◆Record of History◆
Masumi Sugae's "Yuranki" who traveled all over the Tohoku region during the Edo era and wrote about the lives and customs of the people lived in the area. He said that "Men and women living in mountain villages around the Kuroishi, they wore clothing called Shiso, mountain shiso, which is short clothing with a variety of patterns on it and it was "Sashi Koginu" "(transliteration) appears in "Yuran Ki."
In addition, Tenpo Era (1778), Sadahiko Hirano recorded in a pictorial form in the episode "Ominzui".



"Kogin-Sashi"was born from the wisdom by women in rural areas in the Edo era, a technique to sew the patterns on hemp cloth with cotton thread.
Since we took over the research in 1942, we have a history of 75 years and some staff who have been working for 47 years since the first president was working.
That staff is a qualified of Aomori Prefecture traditional craftsman and Hirosaki Meister, another employee is a qualified Aomori traditional craftsman and we have excellent more other employees..
In addition, our company is located in a modern Western-style building which designed by architect "Kunio Maekawa",that he first worked on, and it is a national registered cultural asset.
Although it is not a goal as a company, we are applying for registrations to the Hirosaki Chamber of Commerce and Industry for the regional group trademark system, which their group name is combination of the name of regions and the product, "Tsugaru Kogin-Sashi".
Finally, our goal is to receive designation of the traditional crafts of the country, like Tsugaru paint, and to transmit "Tsugaru Kogin-Sashi" to the whole country and the world as a regional brand.
Our history
1932,Established as a Foundati…
Our history